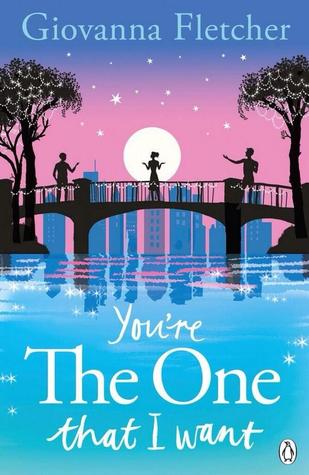 – Giovanna Fletcher
Summary:
Maddy, dressed in white, stands at the back of the church. At the end of the aisle is Rob – the man she's about to marry. Next to Rob is Ben – best man and the best friend any two people ever had. And that's the problem.
Because if it wasn't Rob waiting for her at the altar, there's a strong chance it would be Ben. Loyal and sensitive Ben has always kept his feelings to himself, but if he turned round and told Maddy she was making a mistake, would she listen? And would he be right?
Best friends since childhood, Maddy, Ben and Rob thought their bond was unbreakable. But love changes everything. Maddy has a choice to make but will she choose wisely? Her heart, and the hearts of the two best men she knows, depend on it…
My thoughts:
After reading Billy and Me, I was really excited about Giovanna Fletcher's new book. I guess love triangles are probably way over done, but with both boys being her best friends, I thought it had something a little different – usually there would be a best friend and then some other guy/girl.
One thing that I really loved in this book was the way it was written, in that we meet Maddy, Rob and Ben as youngsters and then see them grow up together. It was great to see them through childhood, as teenagers, at university and life afterwards. You could see each person grow and change, and you could also see how their friendship evolved over time. I also liked the different POV chapters, although I was half way through the book before I realised that those small paragraphs in a different font was Rob's wedding speech! Dear me, I can be a little dim at times I think!
I really loved all three characters. They each had their own personality that fit so well into their little group. Everything the characters did fit with their persona, and I really felt for Ben throughout the whole book. He was my favourite by far, and I think maybe it's because I felt more connected to him. A hundred pages in and I was sobbing – seriously, I think the book stirred up all these old emotions in me! It made me think of high school and wow, just wow.
Don't get me wrong, I loved Maddy and I loved Rob too, but as I said, I could relate to Ben more. I thought Rob brought something great to the little group, and if Maddy wasn't there him and Ben would still be great friends. The two boys complemented each other perfectly. The friendship between these three was lovely, and really refreshing to read.
I loved this book so much that I started it late one night, went to sleep past midnight and the picked up the book again in the morning as soon as I woke up. I had it finished by lunch time! I also gave it to my mum and she's around half way through! Her comments so far? Giovanna's writing is lovely!
So I guess all I have to say is: Rob or Ben? For me, it's Ben all the way!
My Rating – To see my book review rating guide click here.